–
In April 2010, I left my corporate job and created what is now known as Points North Studio. We normally host an event to celebrate our anniversary (in the past we've done happy hours, a Mediterranean cooking night with a local chef, an exclusive dinner party on the upper level of a popular restaurant, and more). We in fact firmly believe that every year in business is worthy of acknowledgement and celebration. We only hold off when I'm out of town for the date. Now, I am engaged in an experiment of finding locations abroad for working remotely.
In fact, I am writing you now from Split, Croatia. I'm at a cafe seated outside with a glass of dry rose. The skies are a little overcast but the weather is otherwise pleasant. I am within the walls of the Diocletian Palace (ancient palace built for the Roman Emperor Diocletian at the turn of the fourth century AD, that today forms about half the old town). It's a labyrinth of twists and turns and narrow walkways and the perfect blend of old and new. The quote on my table cover reads "Croatia is the next great thing. You have have not been here, you are… an idiot. I am an idiot." – Anthony Bourdain on his last visit to Croatia in 2012. Not exactly poetic, but still very authentic to the person who said it.
While I'd never call anyone an idiot, I'd be lying if I didn't say there are going to be times in our lives when we are called out into the unknown, and we will will have the choice to stand still where we are or to take the leap. And I wish I could say that these moments in life have perfect timing. But they do not. Most things don't. A leap is different for everyone, but they all come with risk and the chance for success or failure. For some it could be a career advancement, or having to choose a different path altogether. For others it could be taking the leap with a person, building a family and/or a life together. It's some big thing that you ultimately must do, or you'll regret it. For me, it has always been travel. In 2013, I adjusted my business to be able to operate it remotely, with a simple foresight that my life will and should grow and change over the years.
So it is with no surprise to me that I am writing you from an ocean away in Croatia, that i am renting a small apartment here and diving into the local scene (which means attending business lectures that take place at vineyards, and hiking to get to the best views for sunset, and trying black risotto with cuddlefish — a delicious local dish, but because of how squid ink stains your lips, it's probably not the best meal for a date).
One tradition I can keep, is our reflection on our humble beginnings and growth as a company. And also a reminder, this beautiful life is exactly what you can imagine it to be. So dream big, and take the leap.
–
A Brief Look at Our History:
–
2010
Jessica left corporate life for the dream of opening her own studio (JWatson Creative)
Jessica starts to manage B'More Creatives, and volunteer with Tyanna Foundation
We head up Baltimore's first design conference A Day in the Life Baltimore Design Conference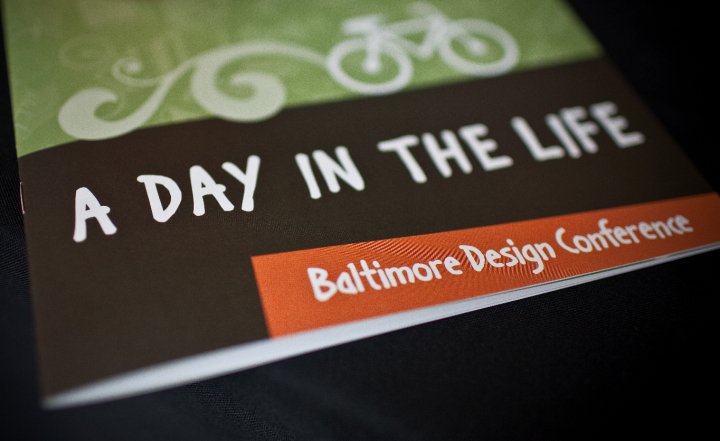 –
2011
JWatson Creative celebrates 1 year (yay! we survived!)
Year 2 of A Day in the Life Baltimore Design Conference
Jessica becomes a cofounder of Sizeable Spaces Coworking Office
Jessica received Spirited Woman Rising of Baltimore Award
A nice feature on Fox 45 Morning News for Spirited Woman Rising Award
–
2012
The  Baltimore Business Journal tells the story of how we got started
Jessica speaks on the Women in Leadership Panel at McDaniel College
Jessica featured as brand expert on MyCity4Her Media Blog Talk Radio
With B'More Creatives we create the first Paint Night in Baltimore
–
2013
Jessica first explores the concept of working remotely in 10 US Cities, for a month at a time
Baltimore Sun names Jessica one of 10 To Follow Under 30
She is featured in News@McDaniel as an alumna to watch
Baltimore Magazine names Jessica as one of the city's 40 Under 40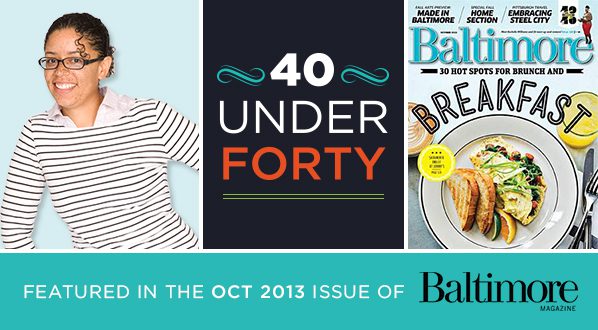 -w
2014
We've been working with our core team for almost 2 years.
Our office moves to 1111 Light Street, with Betamore
We created A Global Campaign for Kindness, as featured in The Baltimore Sun
Jessica rocks the stage at Ignite Baltimore
Life goal achieved: Working remotely in Paris while eating fresh macaroons
–
2015
Jessica rocks the stage at Ignite SXSW in Austin, topic: 28 Days to Save the World
2 new service projects launched: Gift Cards for the Homeless and the Have A Nice Day Project
New out of the box event created: RAVE Cocktail Demo Party (first of its kind in Baltimore)
Jessica enrolls in a writing program at University of Washington and road trips to Seattle
–
2016
28 Days of Kindness is now 3 years running, with kindness ambassadors (Day Makers) in 12 countries
Completion of writing program at University of Washington
Life goal achieved: Jessica sets foot in South America (Brazil) and also walks on an iceberg in Alaska
After road tripping through Canada, just returns to her home city Baltimore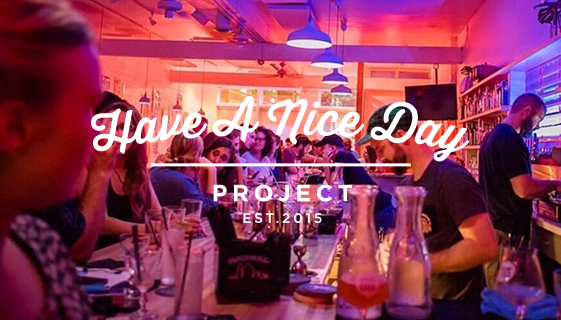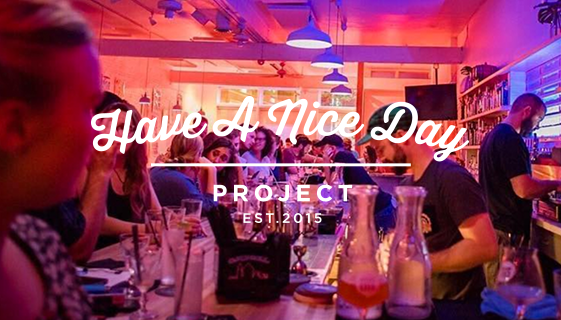 –
2017
JWatson Creative changes its name to Points North Studio.
Jessica becomes co-organizer for Baltimore Women in Tech
Jessica speaks at WordCamp Baltimore, topic: It's Never Just A Website
Co-organized a closing party for B'More Creatives, featured in Technical.ly Baltimore and Baltimore Sun
Points North Studio launches a new website for Elite Editing, and a new brand and website for Esther Collinetti
–
2018
Our office moves downtown to 8 Market Place, in the Powerplant Building, via Spark Baltimore
Have A Nice Day Project becomes official Light City Baltimore event
Have A Nice Day Project is featured on ABC News
We partner with TheWairehouse to unleash Shine Your Light Baltimore
Jessica is a panel moderator at Wonder Women Tech Conference in Long Beach, California
Points North Studio launches brands and websites for Job Opportunities Task Force and OneHot Labs
–
2019
Over 5000 coffee cup sleeves donated to date through Have A Nice Day Project
Jessica seeks international locations for working remotely during winter months
Jessica co-organizes successful give back event with A Avó Veio Trabalhar (a nonprofit that works with elder Portuguese women) in Lisbon, Portugal
We've to date this year launched websites for Van Eperen, Stellar Health, and Plastic Solutions Fund