–
I spent a month working remotely in Split, Croatia. There are plenty of guides that will tell you the must-see attractions of Split, citing that you absolutely have to get out to the islands and tour a fortress or two. So I thought I would take a different approach to this write-up and suggest seven views from Split, Croatia that you absolutely must see while you spending time there.
–
The View from Deni's Kitchen, in the hills above Split
This was one of my favorite dining experiences in Split. Yes, there are great restaurants everywhere, but sometimes a traveler wants to break bread at a family dining table and enjoy a home-cooked meal. This fully immersive dining experience includes homemade grappa, grilling a freshly caught fish on an open fire, wine and good food, and a stunning view of Split and the water at sunset. And Deni really goes out of her way to make you feel at home. Check out their AirBNB experiences page to learn more about booking.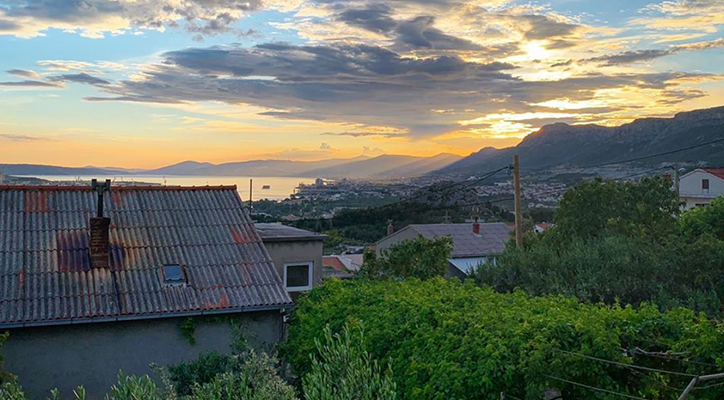 –
The View From A Boat, Going Out and Returning From Adventure
You forget about the mountains when you're strolling through the weaving paths of the Diocletian Palace. The main square and Riva promenade along the water is largely flat and smooth. But, hop on a ferry out to the islands, or hop on a day trip to the Blue Lagoon, or hop on a private boat sunset tour, and as you back away from land, you'll see the stunning large mountains come into view. You'll also get a more complete view of the massive palace walls.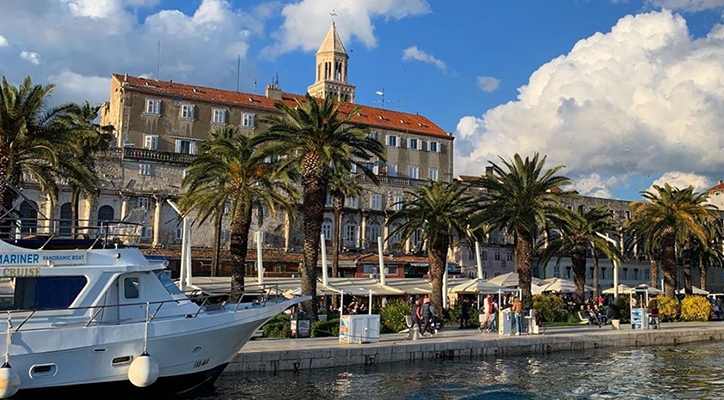 –
The View from the Vineyards at Kairos Vina
I got so lucky on this one. I ended up here because I went to a lecture on food and tourism in Croatia (two of my favorite subjects, ha!). And that lecture just so happened to be at this venue (ps, why aren't ALL lectures held at vineyards with breathtaking views?!). It's a short drive from Split, and I was blown away by how much you could see. We took a windy road up and there were goats, but then it opened up to this phenomenal space. They have the best panoramic views of the Adriatic Sea. Learn more about where to find them, and enjoy a glass of local wine from this viewpoint.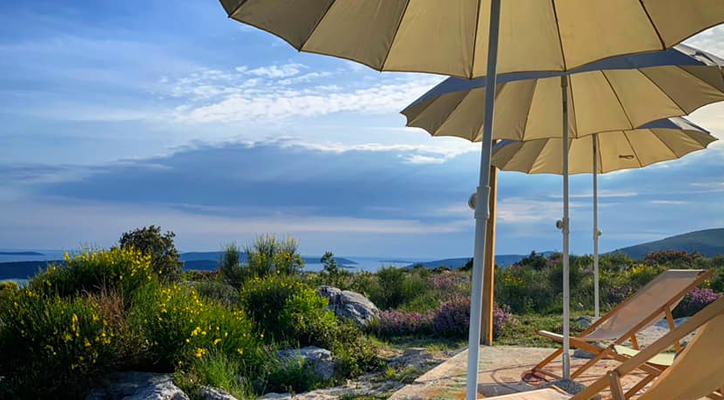 –
The View From Marjan Hill, Worth the Steps
This was an uphill stride that almost reminded me of the terrain in Lisbon, Portugal. Beautiful view at the top. Also didn't realize I would find a cafe next to this vista with outdoor seating. I dined with a mother and daughter who also made the trek. Our paths crossed at the top. Mom was from Virginia, and her daughter lived in northern California. Great conversation over grilled fish. The sky faded to the deep blues of night. Mom was too kind, she wished me well on my journey and paid for my meal.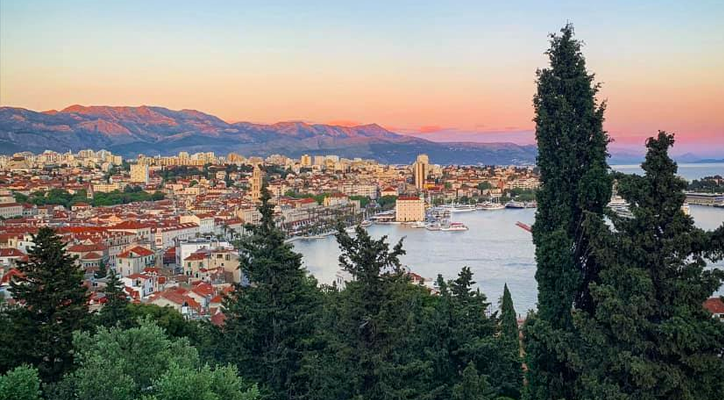 –
The View from Kils Fortress
Whether you're a history buff or a Game of Thrones fan, you'll want to check out Kils Fortress, a drive up into the mountains outside of Split. It offers a stunning view of the sea line, and I've been told it's a great place to watch the sunset too.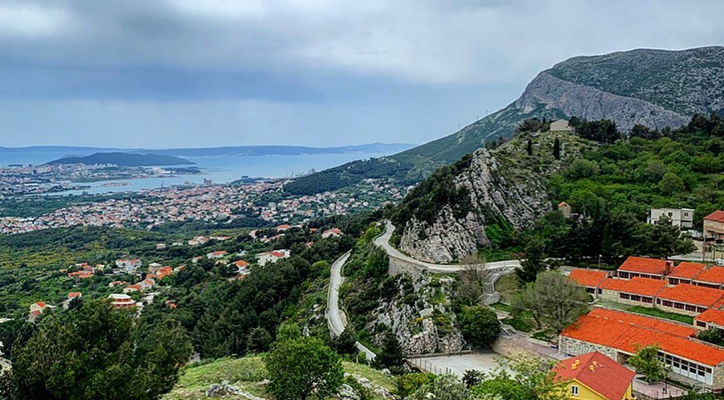 –
The View From Saltwater Workspace Split
This is a small, woman-owned coworking office in Split, Croatia, right along the Riva promenade. Perfect for a morning or afternoon of coworking with fellow nomads and local business owners, and within walking distance to several cafes and restaurants for lunch. Would recommend reaching out ahead of time before arriving, as the space is small, but the people are lovely and the views will take your breath away.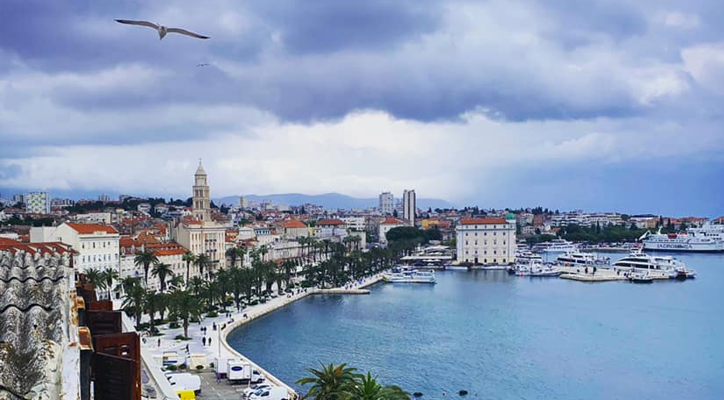 –
The View From the Ethnography Museum Terrace
The Ethnography museum has exhibits on traditional costumes, crafts & culture of the Dalmatian Coast. It's a fun walk through and you may even see some old school fashion trends that are making a comeback. But one of the best-kept secrets is the terrace, which puts you up high in the Dalmatian Palace, over a sea of terracotta rooftops and Roman ruins.