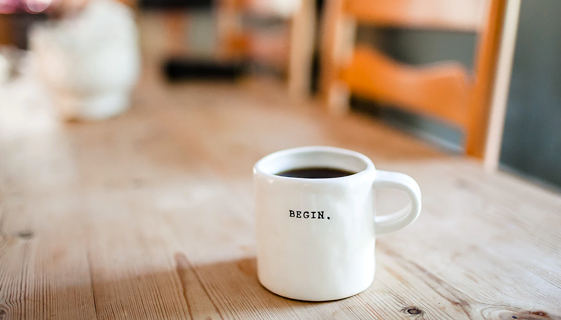 Sourced with permission from Stacy Brocker, Smarter Marketing Network
Google is that parent who when we ask, "Why," answers, "Because I said so." It makes you want to throw your peas across the table but at the same time you begrudgingly know they know what's good for you. At least this time we get a head's up instead of being left wondering why our carefully set up balance no longer works with Google's algorithm.
Starting April 21st Google will now use your website's mobile-friendliness as a ranking signal. (The official
announcement is here.) "This change will affect mobile searches in all languages worldwide and will have a significant impact in our search results." In fact, they've already started using more indexed content from apps in search results…don't panic. Stay with me. To break it down, with the current system if a site is #1 on desktop, it's likely to be #1 on mobile. After April 21st, this may no longer be the case. So choke back those tears, take a deep breath, and check your website to see if it fits the new mobile algorithm.
Google has provided a mobile-friendly testing tool. What we know now is that it seems mobile-friendliness will be on a page-by-page basis. Pages that are mobile-friendly should currently show the "Mobile-friendly" label on mobile searches (this does not appear on desktop searches). This tool looks at the page the way a Googlebot would.
Also check your site through Google's Page Speed Insights tool. This tool fetches a page as a user would and shows you how fast your site's page loads and it even gives you recommendations on things to fix.
Google will be updating statuses real time so don't panic, it's not a one chance or you blow it thing.
"Mobilegeddon", as it's being called, actually may not be urgent for you. Most experts suggest you evaluate for yourself based on the realities of your business. Within Google Analytics, you can quickly get a sense of the overall mobile traffic to your site by navigating to Audience > Mobile > Overview and looking at the breakdown of desktop / mobile / tablet. But, for the change on the 21st, we want to know about search traffic, so we'll need to use an advanced segment to look only at organic traffic. To do this, click on "All Sessions" from the advanced segments drop down, and click "Organic Traffic" to look at the breakdown (and raw impact) for your organic traffic.
The mobile update will be different for you depending on if most of your mobile traffic is branded coming to your homepage versus location-specific listings that end up on landing pages. You can get a more granular idea of what traffic is actually at risk by drilling down to look at the mobile organic traffic coming to your site by page. This article has very clear instructions on how to do this.
Gone are the days of idly sitting somewhere during a delay. Mobile phones are the reason why now it's perfectly normal to see adults in expensive suits criss-cross applesauce on the floor of an airport huddled around skinny cords reaching to coveted wall outlets like a lifeline to survival. They're also currently, and will increasingly be, a source of income for your business. So, treat them that way. Embrace the change. Eat your peas because they're good for you.