We are beyond excited to announce that we've joined the $9.6-million-dollar renovation project to restore the Pennsylvania Avenue Market in Baltimore.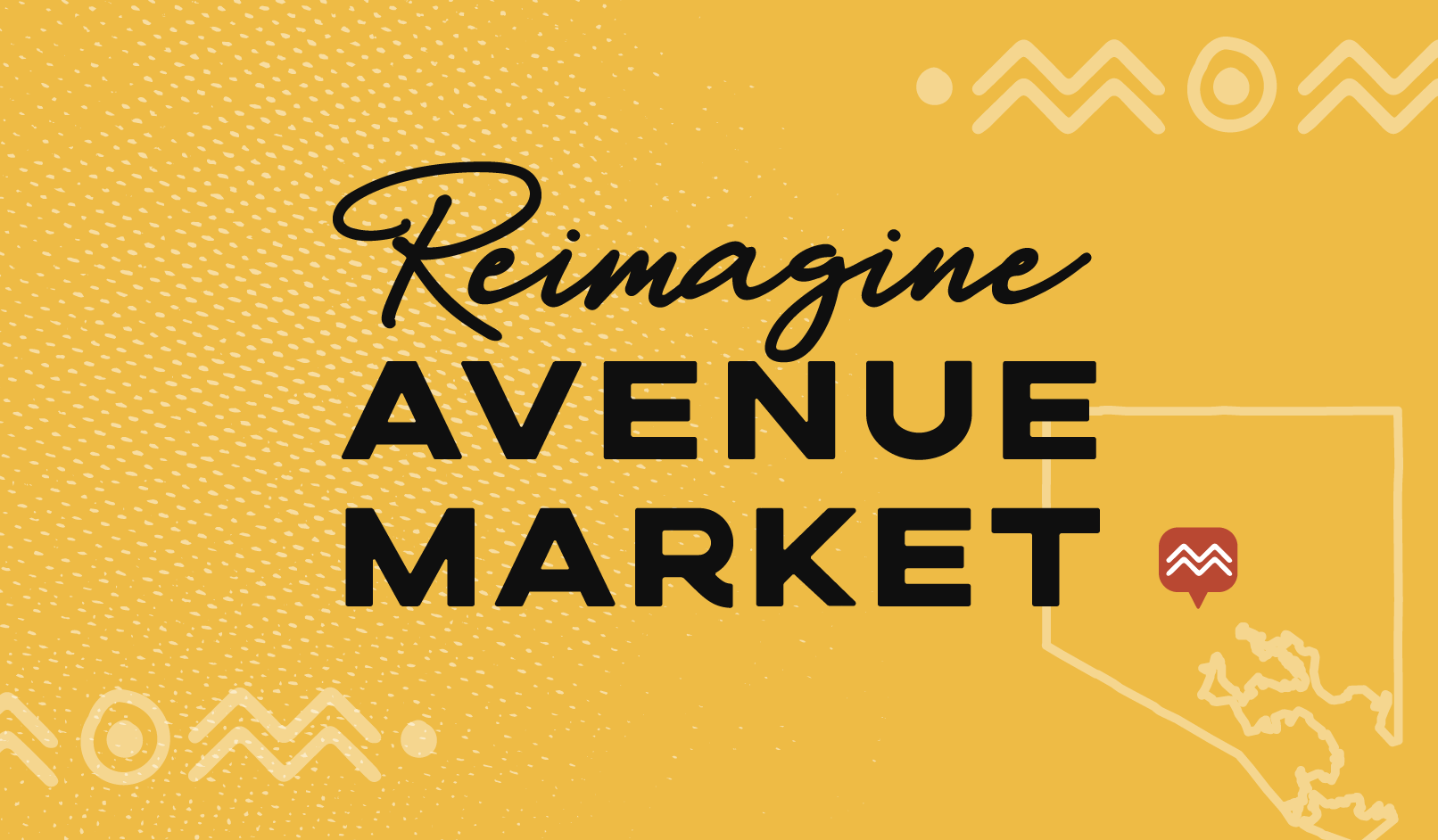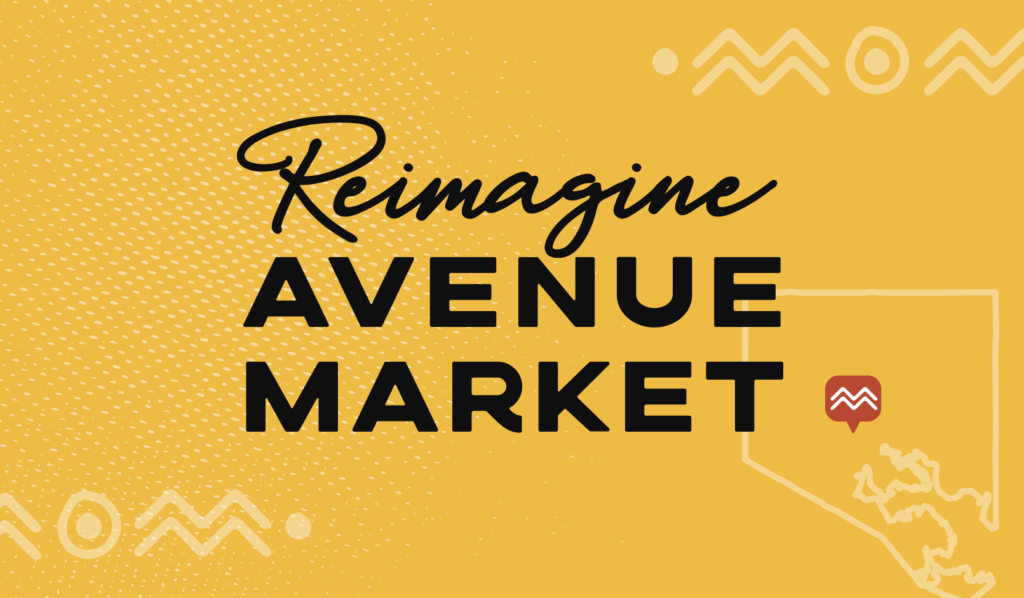 The market is one of the oldest sights in Baltimore with a history that dates back over 100 years to 1871.
The public markets in Baltimore are rich in history and a staple in the community. They are where people historically went to rely on fresh produce and local businesses to feed their families. Over the years, they have grown or scaled back, and the natural flux and flow has seen changes shape the market's appearance over the years.
Baltimore is in the middle of a revitalization for all its markets, laying the foundation for a more positive, connected future in our city.
The funds for the project will provide residents in the community greater access to fresh produce and healthier food choices; state leaders invested $2 million to encourage business growth and expand options throughout the market.
We eagerly embrace the market's newfound purpose in its branding. At the heart of its new design lies a strong sense of community, strength, and hope. The team here at Point North aims to capture the history of the market and its role in the lives of the generations of people who have shopped here for decades.
To make sure our branding achieves that goal, we are reaching out to shoppers and turning their feedback into meaningful design choices.
For us, it's about making sure the community is being lifted, rather than losing anything through the renovation. We aim to honor the legacy and history of the generations of people who have all had unique experiences with this market and relied on it as a vital provider for their families.
This is how they've fed their children, gotten food to gather and share for holidays, and supported one another's businesses for decades. Accordingly, the designs we create aim to capture that beautiful history while inspiring hope for the future.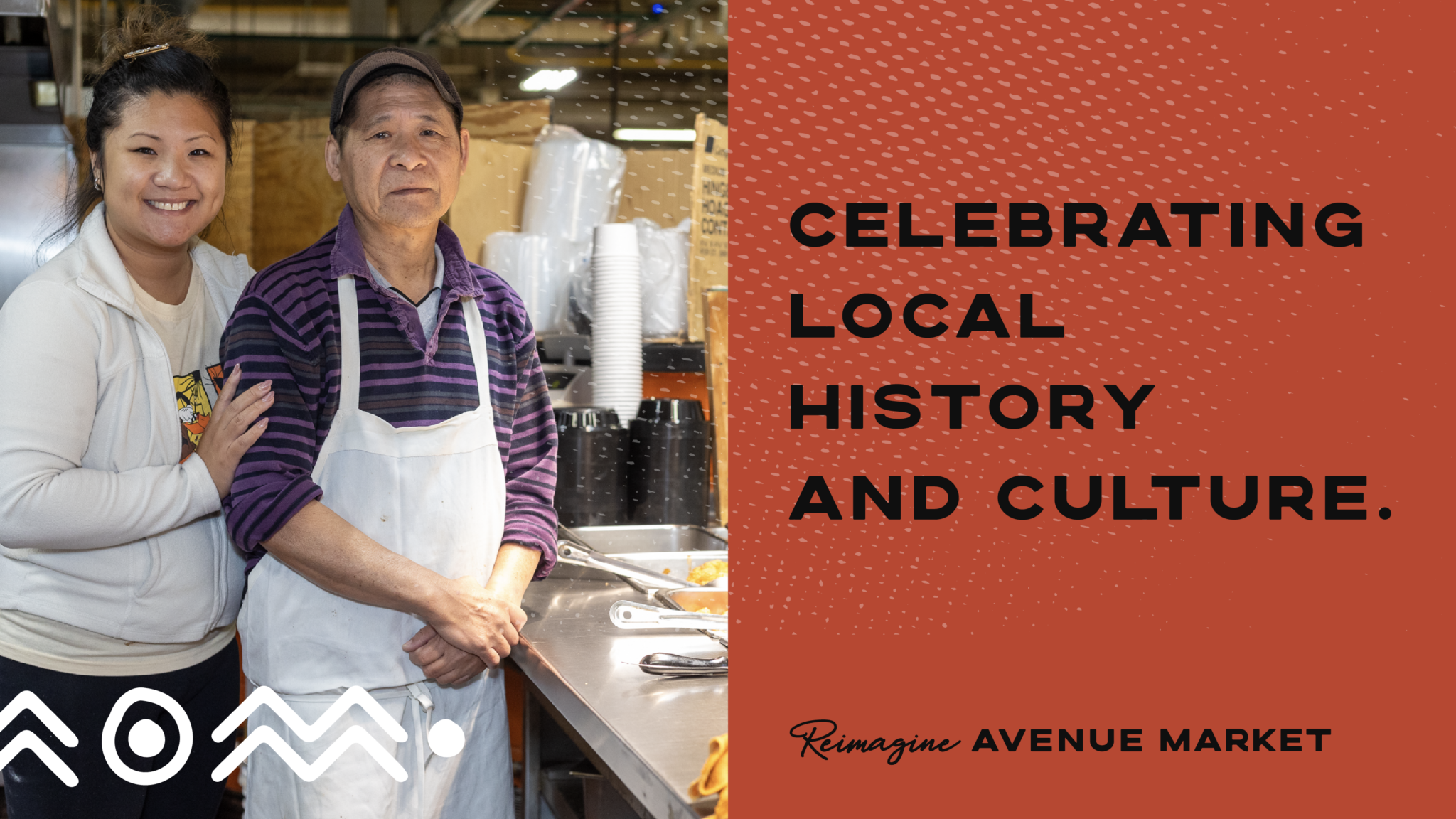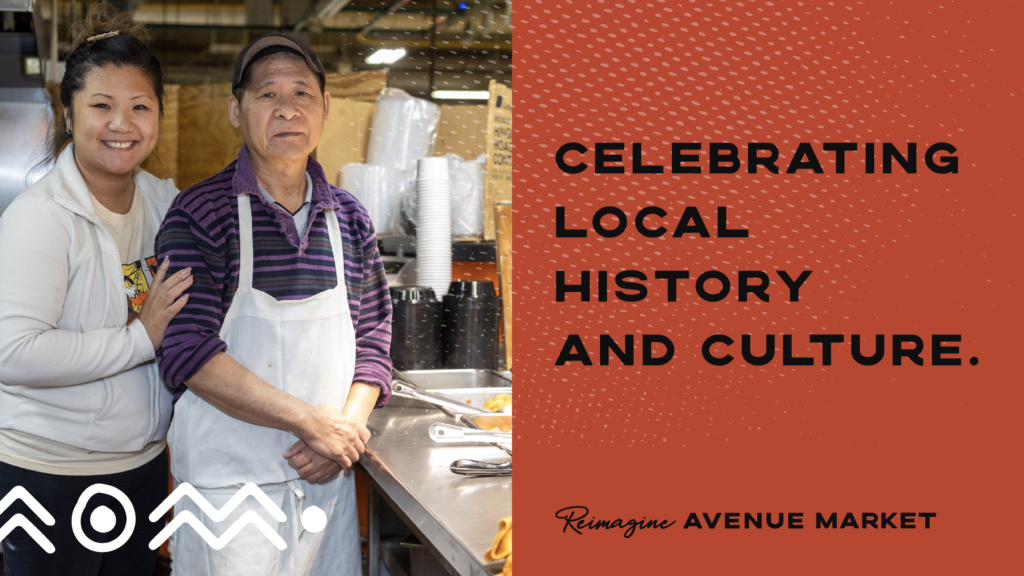 Leading the Way for a New Generation of History
Our designs will help create the new face of the market and bring its restoration to life. To us, this is more than just a chance to revitalize an old space. It's a chance to recapture the life of one of Baltimore's most historic places and tell the story of the community it belongs to.
We know it's a big undertaking. Our entire team is on board to make sure our art captures the heart and soul of the market. It's important that we uplift everyone who calls this community home.
Likewise, Congressman Kweisi Mfume expressed his desire for the market to once again become a place for the community to gather. "We want to turn this back into a first-class market so that it rivals any other market," he said. "We're going to have fresh produce and fresh food. People will come and have an opportunity to gather again. And all things that were lacking are going to be put back in place."
Our passion for bringing the market's new look to life is backed by our own love for the city. Previously, we've worked with GivingTuesday, UpSurge Baltimore, and the Maryland Food Bank to support their missions with our designs.
We want to use art that tells a story — one that honors the neighborhood and its legacy.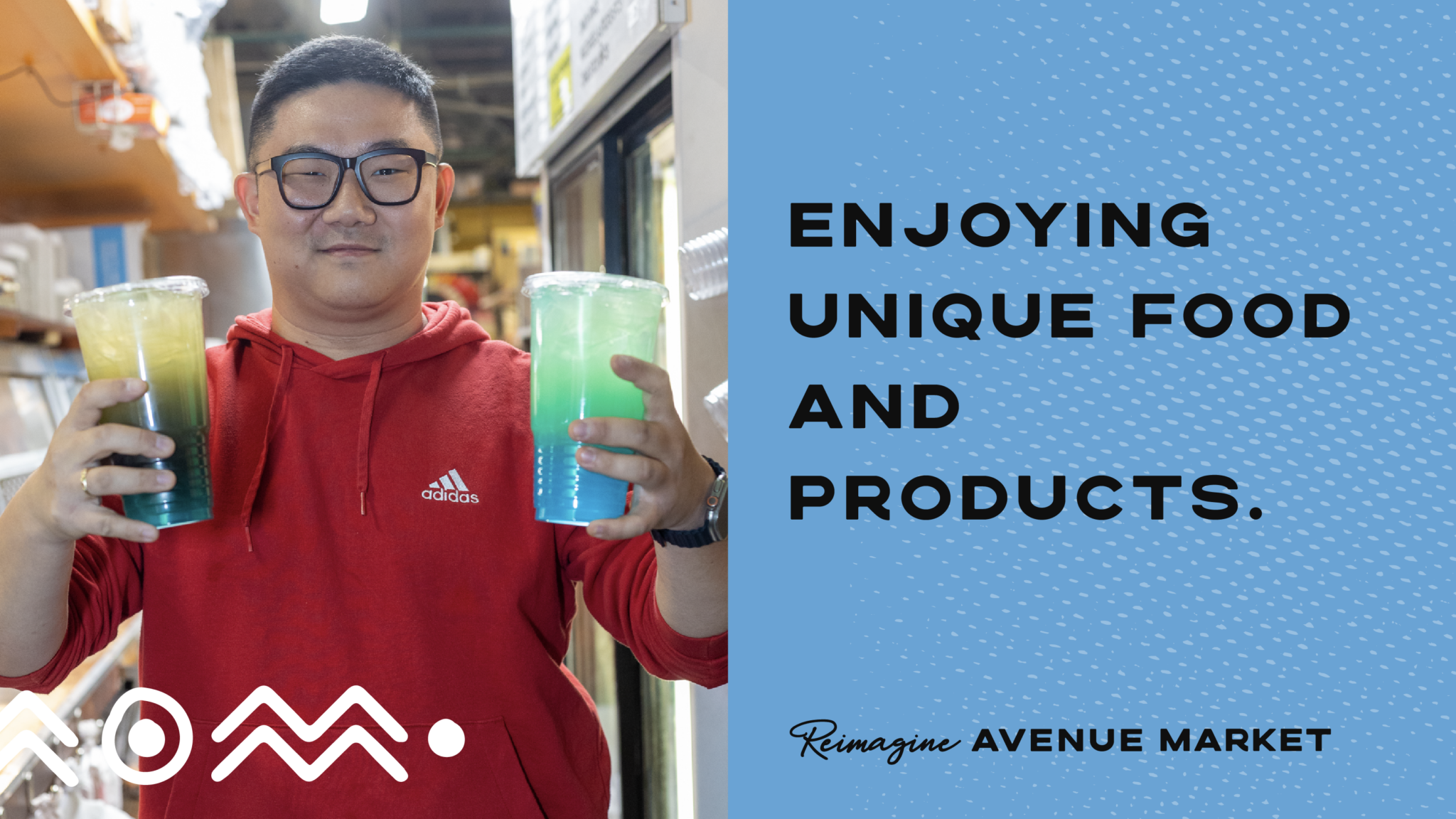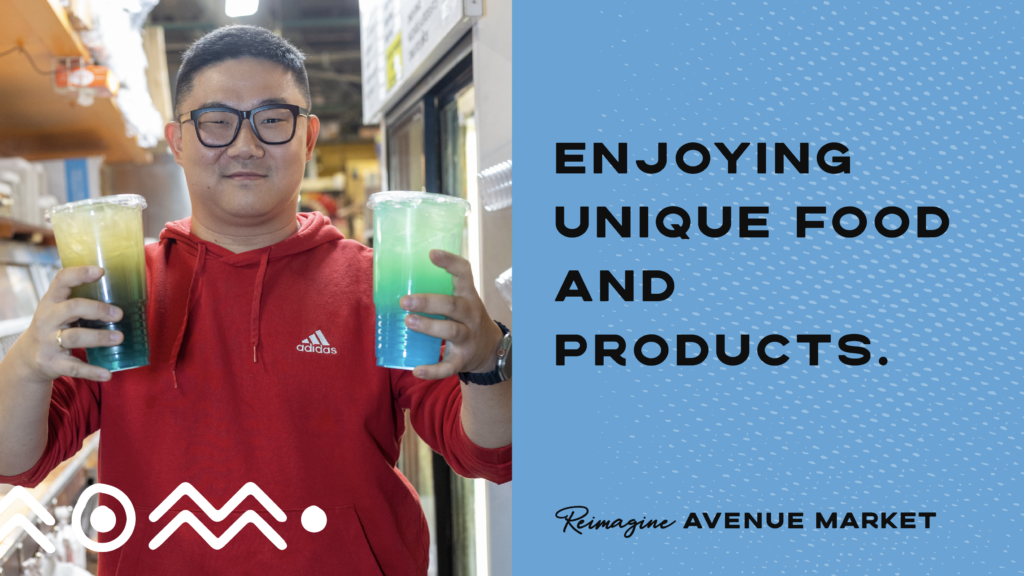 The Future of Baltimore & Point North
The studio's branding is part of a much larger change occurring in the city. The government and local organizations aim to restore and enhance Baltimore's beauty. Our design team will serve as a compass. Their creative direction will ultimately affect how people are able to connect with the market. And, in a larger sense, their city.
The same design thinking and creative problem-solving we're known for will lead the way. This means entering a space that can be daunting and creating something beautiful and inspiring from any obstacles we face.
The unknown is full of potential. And we envision a bright future for the Avenue Market and Baltimore as a whole.