The team at Points North is spicy, and in a good way. We are always open to reading new books, running new paths, learning new skills, and testing new recipes. When McCormick released a new flavor of Old Bay, we were curious, and when we found out it was Old Bay Caramel, we were bubbling over with recipe ideas from a subtle sprinkle to a full on dousing dosage.
Of course it was sold out, and we sadly put our aprons back on the hook. Then, several weeks later, we each received a package in the mail from our CEO, Jessica Watson. Inside contained a bottle of Old Bay Caramel Seasoning, along with a card challenging us to create a recipe! We rated our concoctions on a scale of 1 (inedible) to 10 (#nomnomnom). While variety is the spice of life, so is actual spice. Keep reading to see what we each came up with.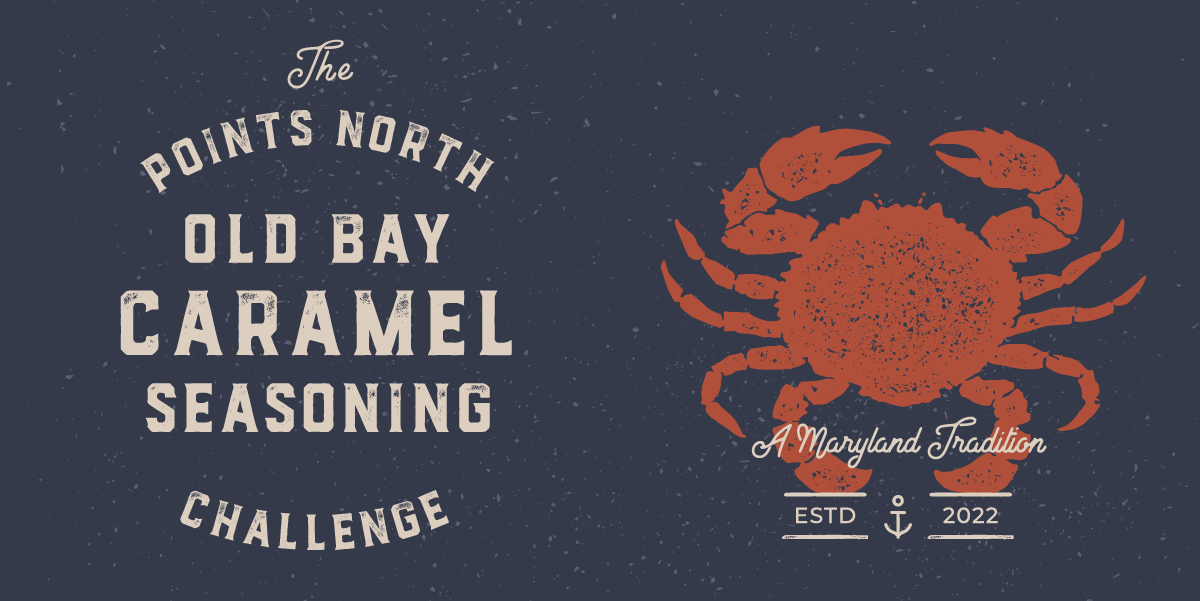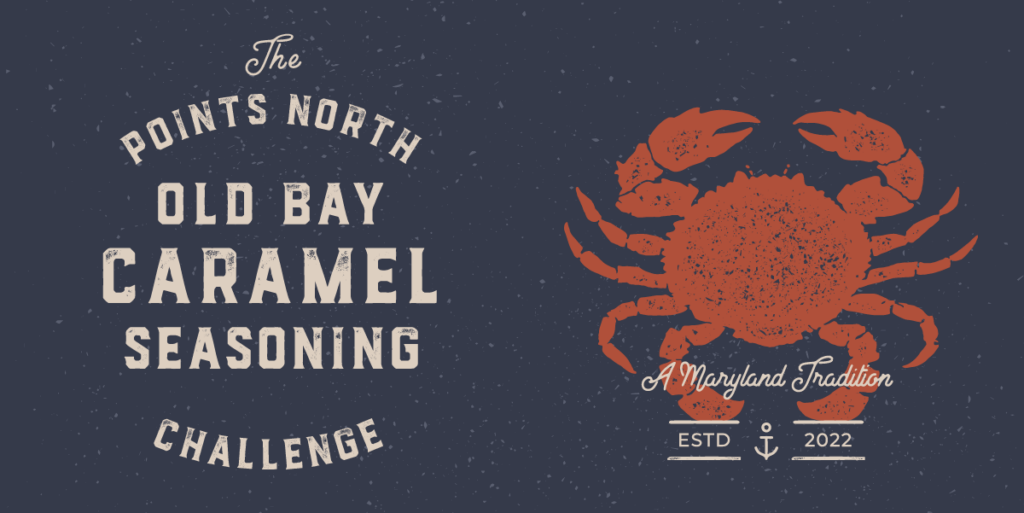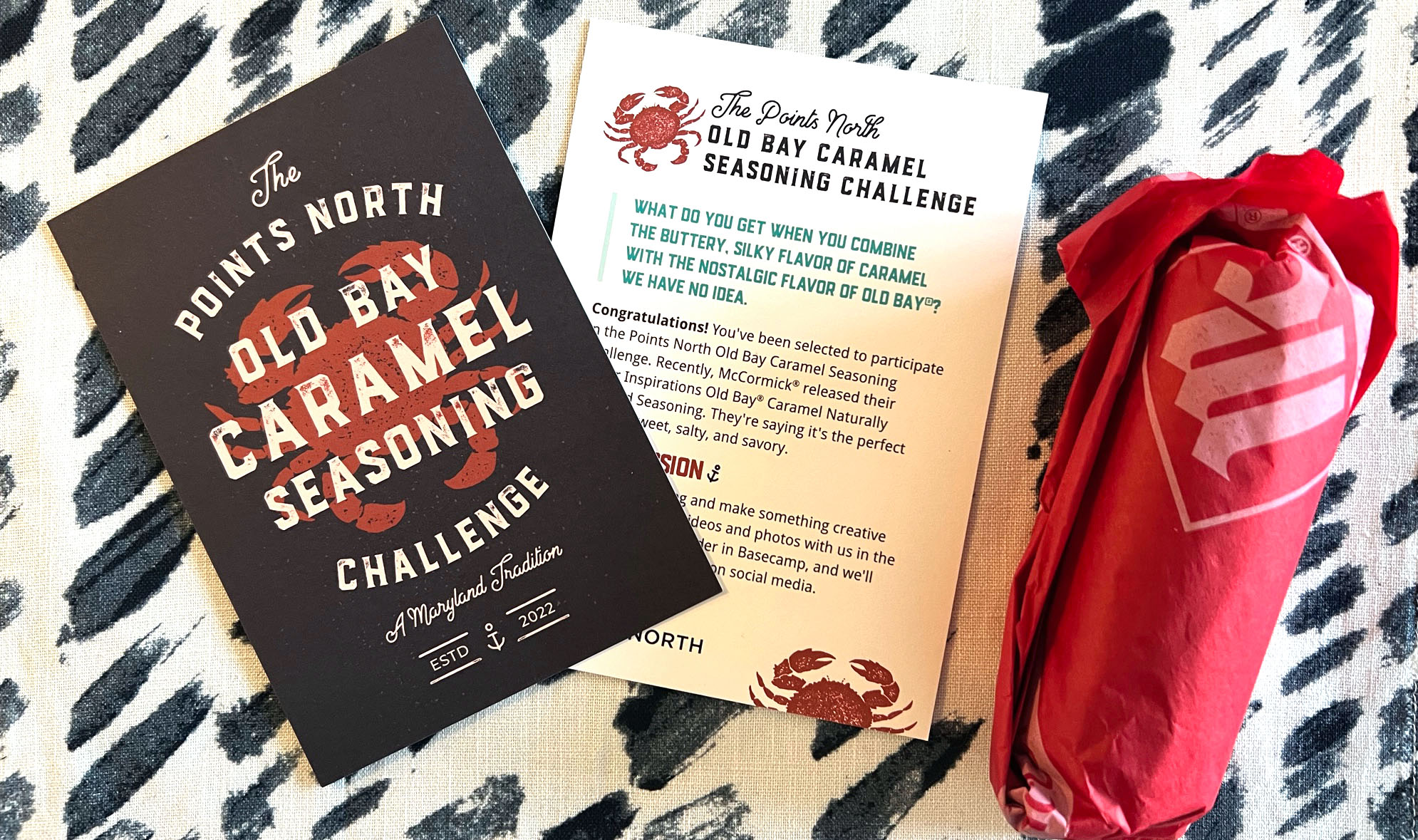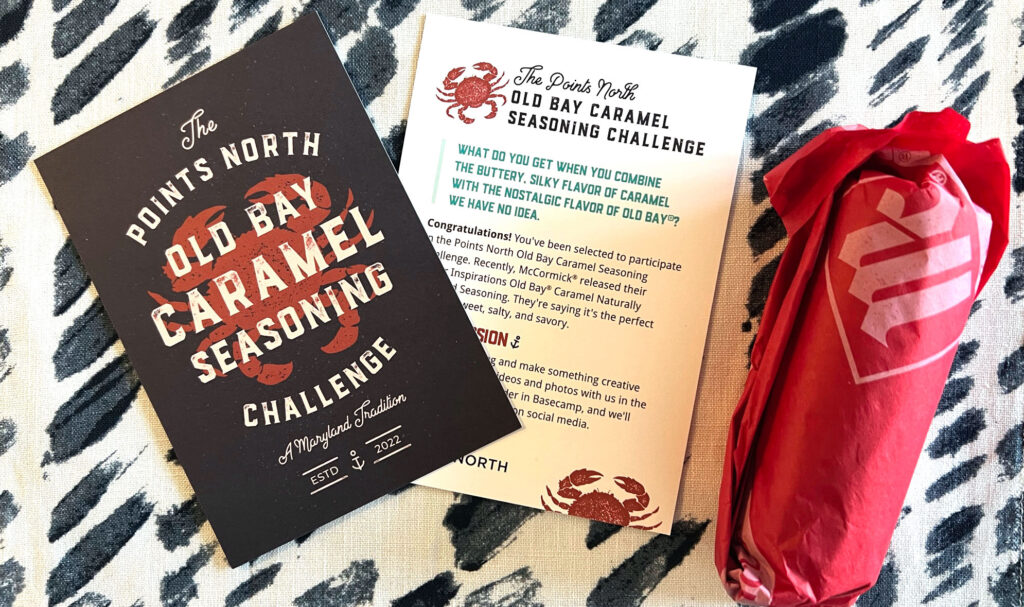 Old Bay Caramel Spicy Chai Latte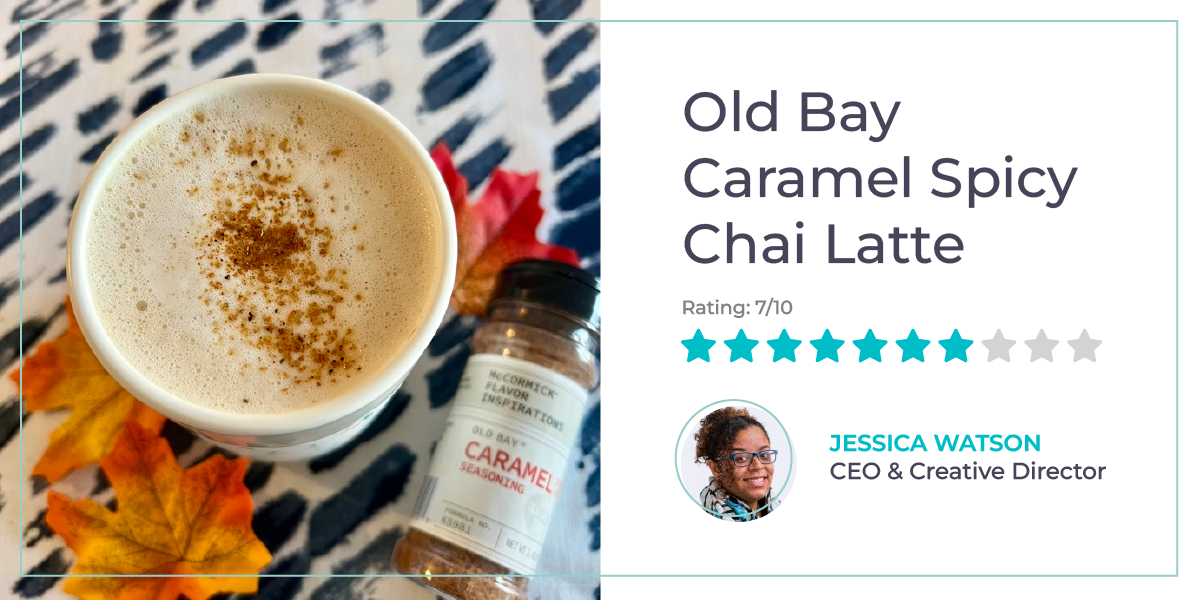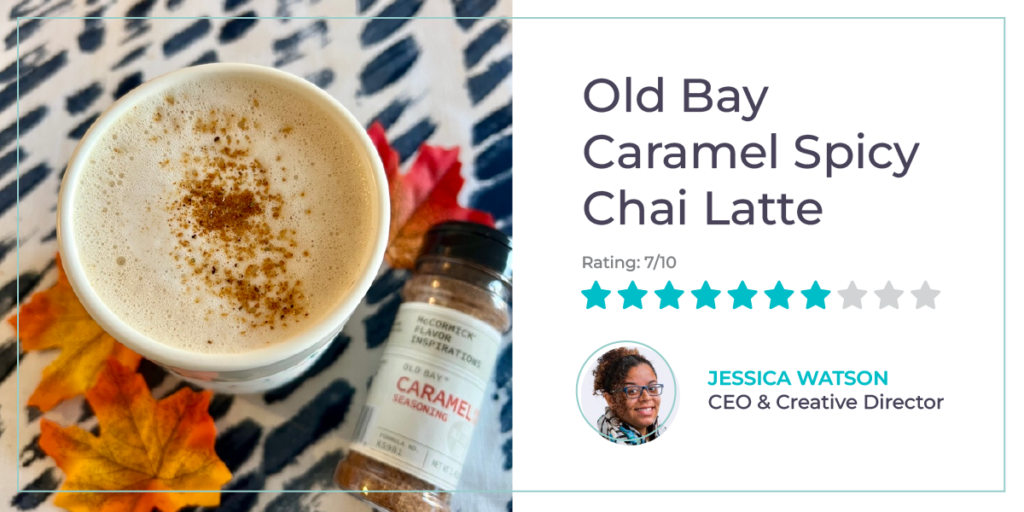 I was surprised by this savory spicy creamy combo. The Old Bay Caramel Seasoning paired well with the ginger and cinnamon. If I made this again I would include more honey. I will continue to cook with Old Bay Caramel Seasoning, but likely in more traditional ways (like on fish and shrimp!)
Recipe/Ingredients
Mix a tablespoon of honey, dash of cinnamon, dash of Old Bay Caramel, and a dash of ginger into 4 ounces of your milk of choice
Froth!
Add a shot of espresso (or 2 if you need a jolt)
1-2 shakes of Old Bay Caramel on top for garnish
Optional: add a shot of masala chai tea
Old Bay Ginger Infused Donuts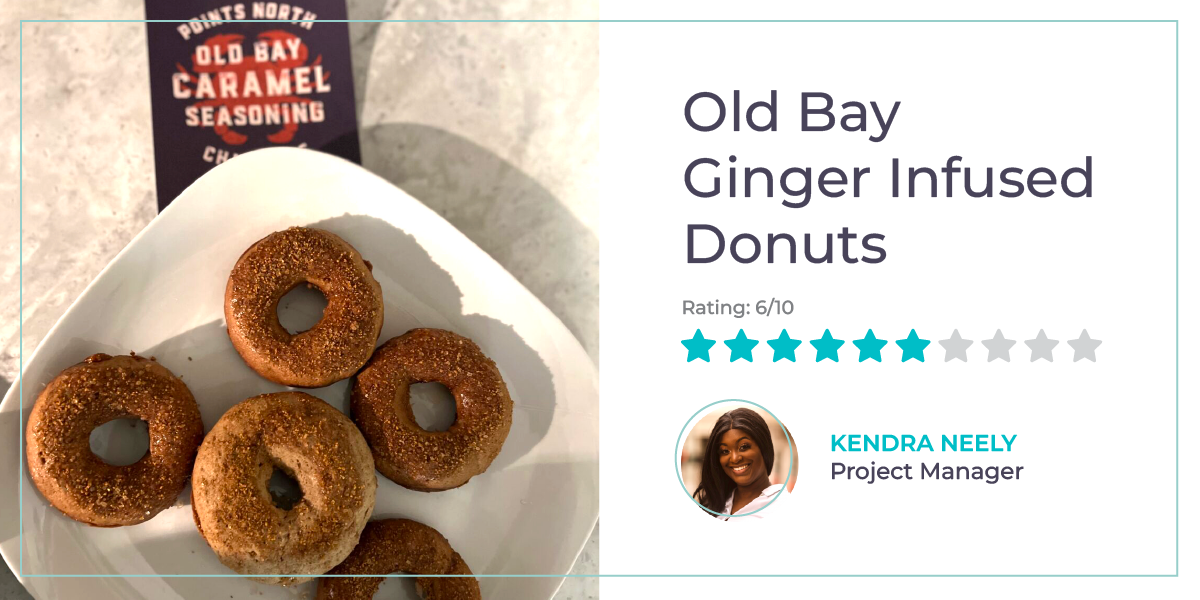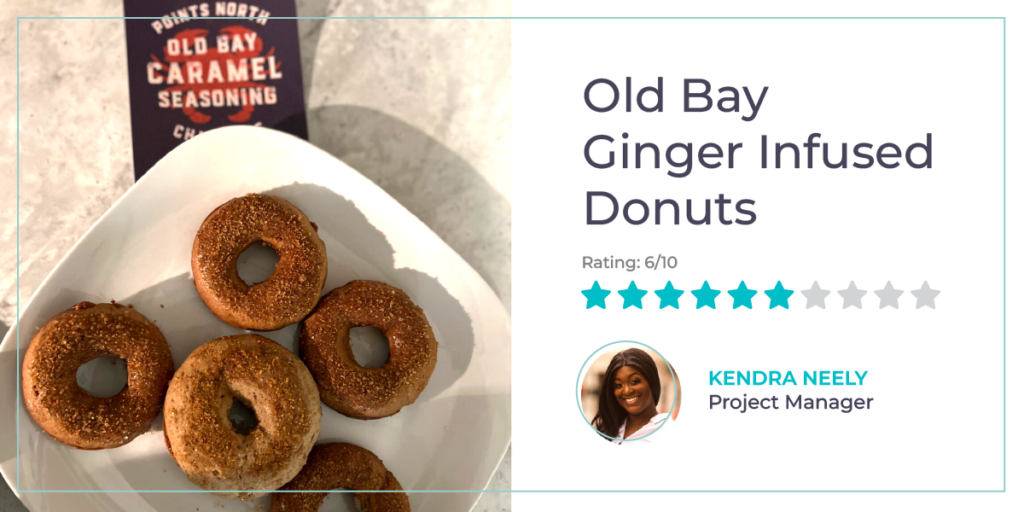 A little trickery for the taste buds, but this reminded me of chocolate-covered pretzels. I was a little conservative with the seasoning, and next time I would be more generous. I will definitely use it again, maybe even with chocolate!
Recipe/Ingredients
Start with a ginger donut recipe, or use this one.
Add a tbsp of Old Bay Caramel to the mixture.
Optional: add seasoning to the top of the donut
Old Bay Caramel Shrimp Salad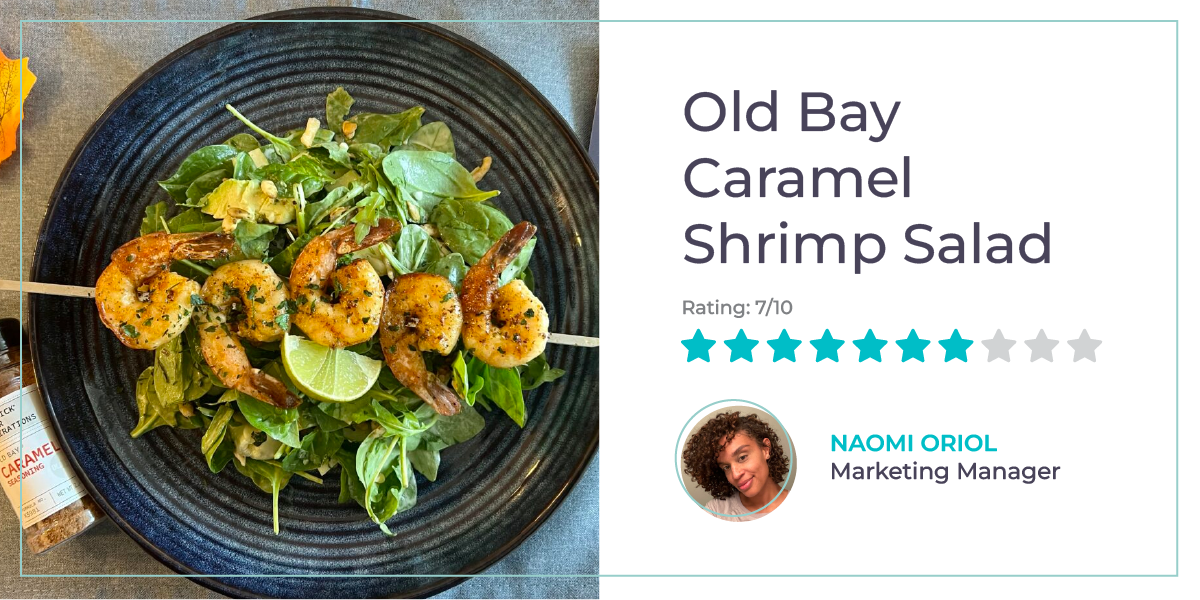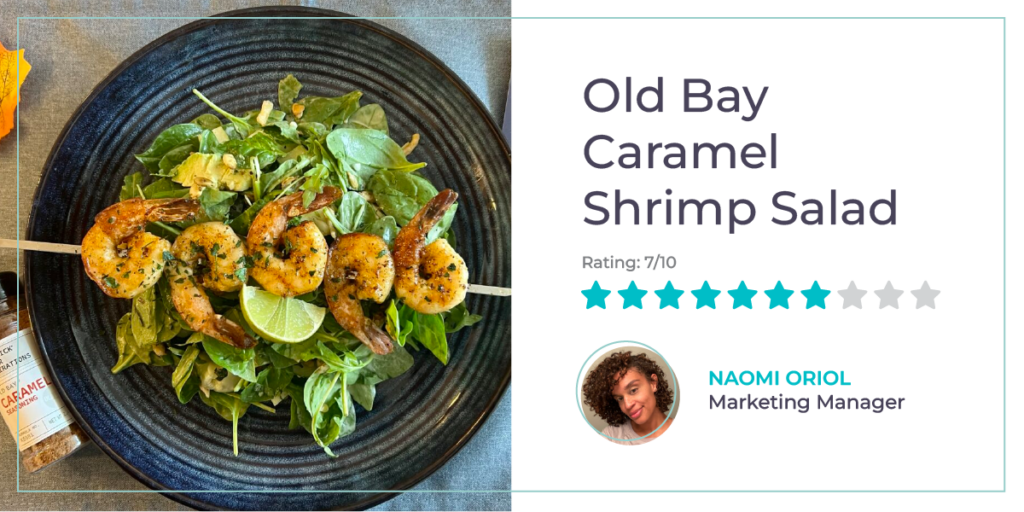 This might sound strange, but I feel like I could taste the Old Bay and then the caramel separately. I wasn't sure if the flavors were harmonizing with this dish, but it was delicious, especially with the lime twist. Next, I want to try it on some French fries or mix it into an aioli. Honestly, anything fried with this would probably be delicious.
Recipe/Ingredients
Season shrimp with Old Bay Caramel, rock salt, and pepper.
Add a tbsp of butter to the pan, and cook 2-3 minutes per side
Toss mixed greens with olive oil and lime juice
Add in 1/2 avocado
Add shrimp and lime for garnish
Old Bay Caramel Ice Cream Sundae
My use of the seasoning was a last-minute inspiration. I used it on a vanilla ice cream sundae and it worked nicely!
Recipe/Ingredients
One scoop of vanilla bean ice cream
3 tbsp of honey-roasted peanuts
Drizzle of caramel sauce
3-5 shakes of Old Bay Caramel
Old Bay Flagels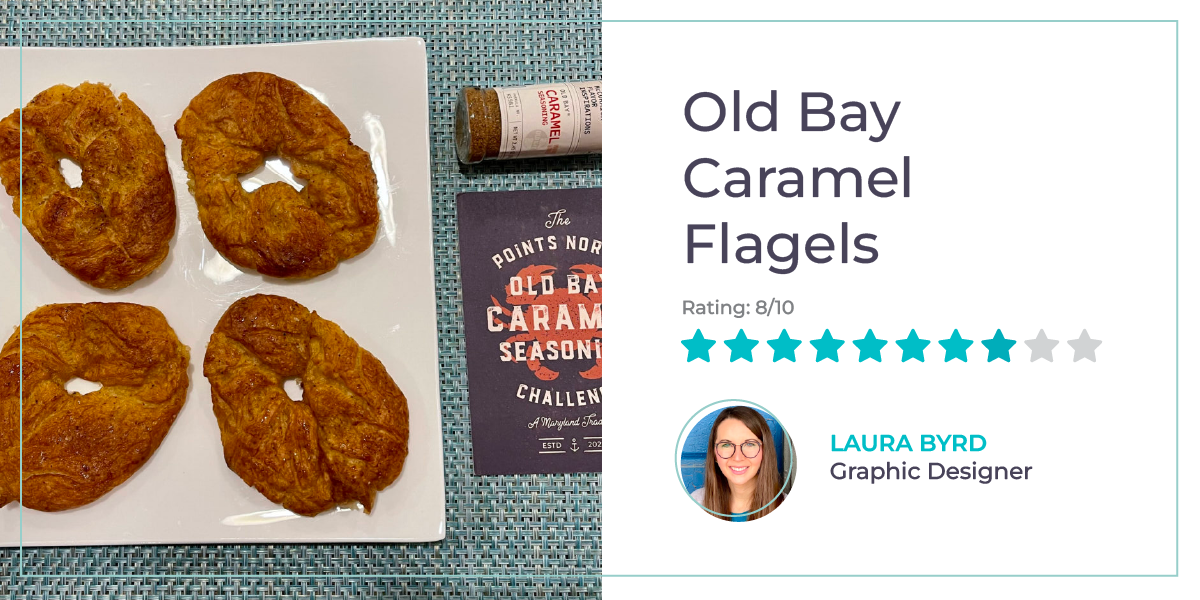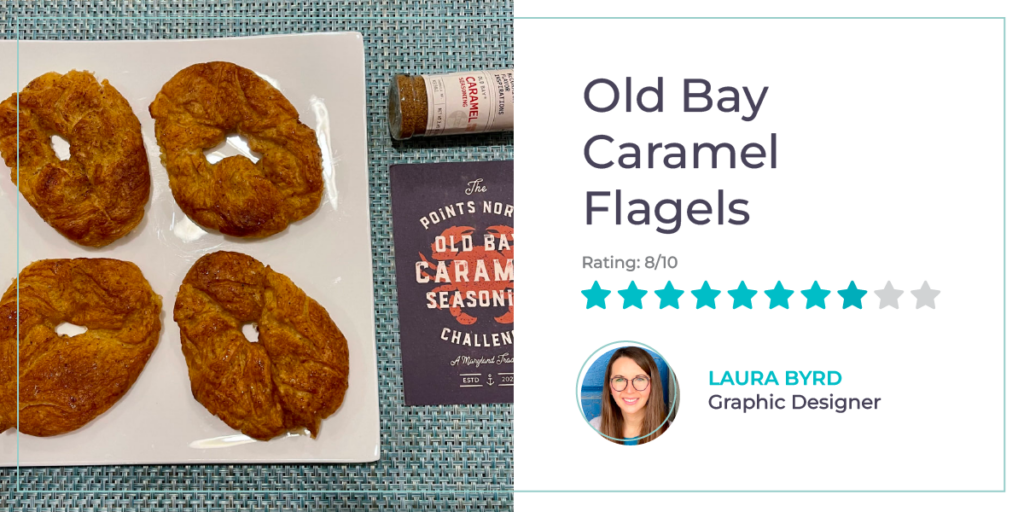 Love me a spicy, but sweet bread! It was a nice change of pace to predictable bread-like flavors. If I made this again, I wouldn't put the seasoning on top. It was a little too sandy. I will be using it again! We especially like it on potatoes.
Recipe/Ingredients
Use your favorite bagel recipe, or this one.
To the mixture, add 1 tbsp of Old Bay Caramel seasoning
Optional: add seasoning to the top of the bagel
Curious whether or not you should give it a try? This is absolutely the sweet, salty, savory seasoning blend for you. Sprinkle it over popcorn, use it to season chicken, seafood, or vegetables before cooking, or enjoy it in hot apple cider and your favorite baked goods. Who says finding new ways to season something can't be fun? Enjoy, and thank us later.
–
Cover image from McCormick website. You can purchase the Old Bay Caramel Seasoning here.