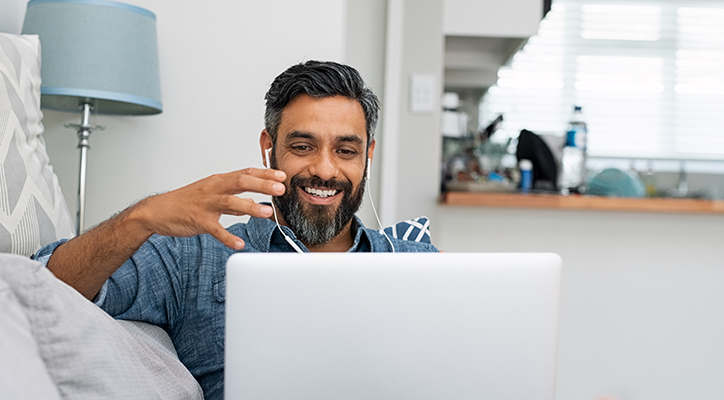 Winter is here, and the majority of us have deeply settled into working remotely. We've replaced our commute with a shuffle from the bedroom to the living room, our venti caramel macchiato (extra caramel, please) with whatever the keurig spewed out in a mug that reads "Born to be Wild (but only to around 8:30PM or so)", and our $16 salad with leftovers from whatever you threw in your Instapot the night before.
There are also other facets of the workplace that have easily transitioned. Now we have remote town halls and happy hours (thanks Zoom!), and I've never used Slack so much in my life. However, there's something to be said about physically being at the office. There's an energy, a buzz. There's that random conversation you had in the breakroom with a colleague that inspired your next project, or how at a team lunch you had a breakthrough on a problem you just couldn't solve on your own. It's the sporadic team high-fives, or the "everyone stop and look at this meme" moments. The laughter that comes from inside jokes, and all the ups and downs that come from spending the majority of your day and week with the same people. 
How do you transition all of that to a remote environment? How do you foster a team environment while working remotely, especially with the understanding that team members who feel isolated and disconnected at work have lower performance, lower productivity, and are more likely to quit?
Let's start with an easy adjustment. When meeting or even casually speaking with your team, turn your video camera on. Video conferences can seem uncomfortable at first (especially if you don't have anything hanging on your walls, celebrity lighting, or if you have a toddler running in and out of the room), but seeing people's faces when they talk can make a big difference in how connected everyone feels. This allows for more dynamic interactions.
Next time you schedule a meeting, if you don't already, include a video invite (Zoom and Google Hangouts make this easy) whenever possible. If you really want to make things fun and interesting, maybe have a Zoom background competition with your team. It's a fun way to break the ice, get people talking, and share a few laughs.
Now that your Zoom background is hilarious, try to encourage both structured and unstructured meetings. This will ensure that you're connecting regularly with everyone. Adopt one-on-ones with each of your team members to cover progress on their projects, and to also discuss other topics like professional development. Of course, formalized meetings are still vital, but also try hosting more casual "coffee house" meetings where everyone can come together and discuss topics like everything from current events to their favorite banana bread recipe. Office banter is still a thing!
The majority of workplaces are familiar with Slack, and honestly it helps prevent a cluttered inbox. You can use it for team channels, department channels, or even channels related to a specific project (like the planning of your boss's surprise party). Slack is also a great place to start some casual chats with your team and coworkers. Some fun and engaging ideas for Slack channels could be:
#good-reads
#ibakedthis
#dogpicsonly
#thebachelorrecap
#whatsforlunch
Channels can be used to provide work updates, but also to just hangout, collaborate, and laugh together.
Along with working remotely, we are also working out remotely. A lot of trainers and instructors who used to work for major fitness establishments have taken their squats, jumps, bike rides, and downward dogs online. Try picking an online exercise class that you and your team can all participate in together at the same time. 
One last thing to highlight, and it might be the most important, is to set boundaries for yourself and have your team set boundaries as well. With no real moment of "arriving to work and leaving the office", it can feel like the workday has gone from 9-5, Monday through Friday, to 24/7. Team members might feel like they need to always be on, constantly proving that they are working and being productive. The last thing you want is team overload and burnout. Boundaries fade easily when people are working from home. Respect people's calendar blocks and timezones. As a leader, set the example and encourage your team to maintain a work-life balance. 
No one is quite sure of what work will look like in 2021 and beyond, but while we're in this space, we can make adjustments to work smarter and collaborate more effectively with each other. Also, there are definitely things that come with working in an office that we can do without (think building fire drills and old food in the fridge), but there are some things that are vital to thriving as a team. Investing the additional energy to ensure your team remains strong during this time will develop a solid foundation for how you move forward now, next year, and beyond.